Hoop Dreams to New Dreams
I am lucky enough to know what it's like to see my dreams become reality.
In 1999, I became a professional basketball player, was drafted to the Denver Nuggets and eventually realized my childhood dream of playing for my hometown team, the Boston Celtics.
I was a talented, young NBA player – a hometown hero – and was finally pursuing the career I had wanted my whole life. I worked hard on the court to earn my spot in the NBA, but at the same I was falling into a 10-year-long spiral of drug and alcohol addiction.
I know firsthand the devastating toll that addiction can have on a person's family, life and career.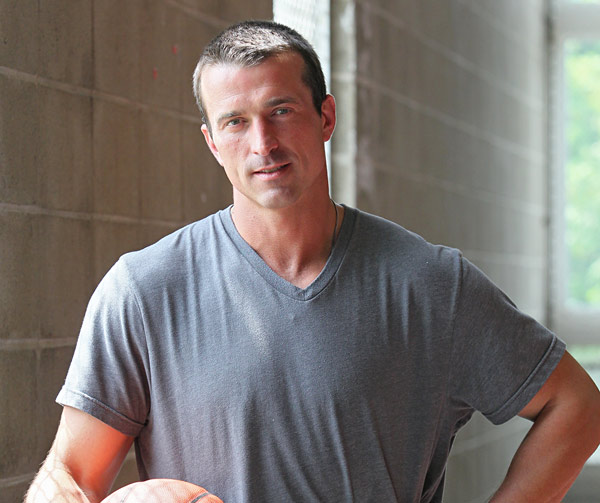 Now four years sober, I am framing my life experiences in a positive light by educating teens and helping them take a stand against substance abuse through Project Purple, an initiative of The Herren Project, which aims to break the stigma of addiction. Through the efforts of The Herren Project and by sharing my own story, I hope to connect with young people and help them realize the consequences of drug and alcohol abuse – particularly medicine abuse.
In the past year alone, I have spoken to over 100,000 teens nationwide. I've seen the faces of addiction.. They've told me their personal stories and I've hugged countless parents who have lost children to medicine abuse. The abuse of prescription drugs and over-the-counter cough medicines is taking its toll on families and young lives across the country. It's a bigger health problem than many realize, and it is up to all of us – parents, grandparents, aunts, uncles, friends and other influencers – to work together and help end medicine abuse.
I am deeply committed to do my part through The Herren Project, Project Purple and by supporting The Medicine Abuse Project.
COPYRIGHT © 2014 THE PARTNERSHIP FOR DRUG-FREE KIDS