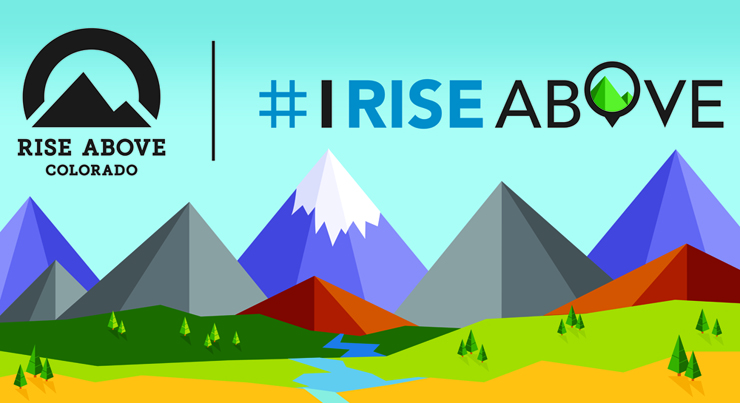 #IRiseAbove is a campaign celebrating the healthy choices Colorado youth make every day. Through your help via social media, we're building the largest piece of public art created entirely by young people in our state's history.
#IRiseAbove is visiting 12 locations throughout the 2014-15 school year to engage teens in community art projects. One community at a time, we'll help groups of young people create large-scale murals representing how those teens "rise above".
No matter where in Colorado you live, you can participate by showing us how you "rise above". By posting photos and using #IRiseAbove and your city's hashtag on your favorite social media, you'll be eligible to win prizes. The more you and your friends share content, the more prizes get released, so get started by visiting www.IRiseAboveCO.org now.